Brian Thomas reports that Greenland's Petermann Glacier, which connects Greenland's ice sheet to the Arctic Ocean, has grown over the last five years.
Advertisement - story continues below
Back in 1935, Greenland's glaciers were facing a catastrophic collapse.
In the 1930's, the Swedish glaciologist Prof. Hans Ahimann warned "everything points to the fact that the climate in that region has been growing warmer in recent years."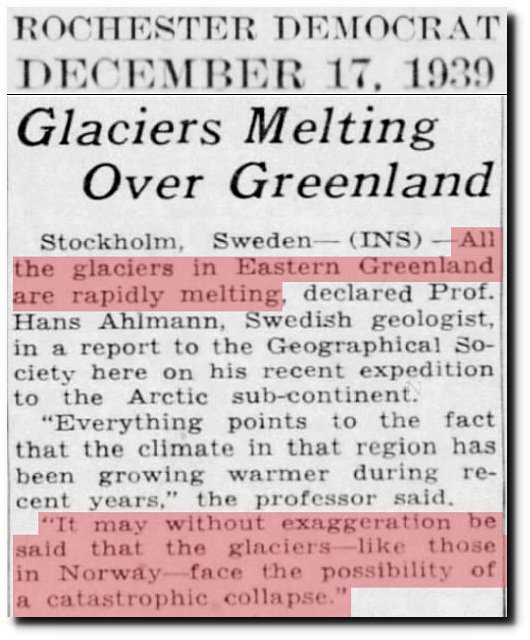 Advertisement - story continues below
Above: 17 Dec 1939, Page 15 – Harrisburg Sunday Courier
NASA tends to avoid discussion of earlier warming trends when publicizing recent surface temperatures.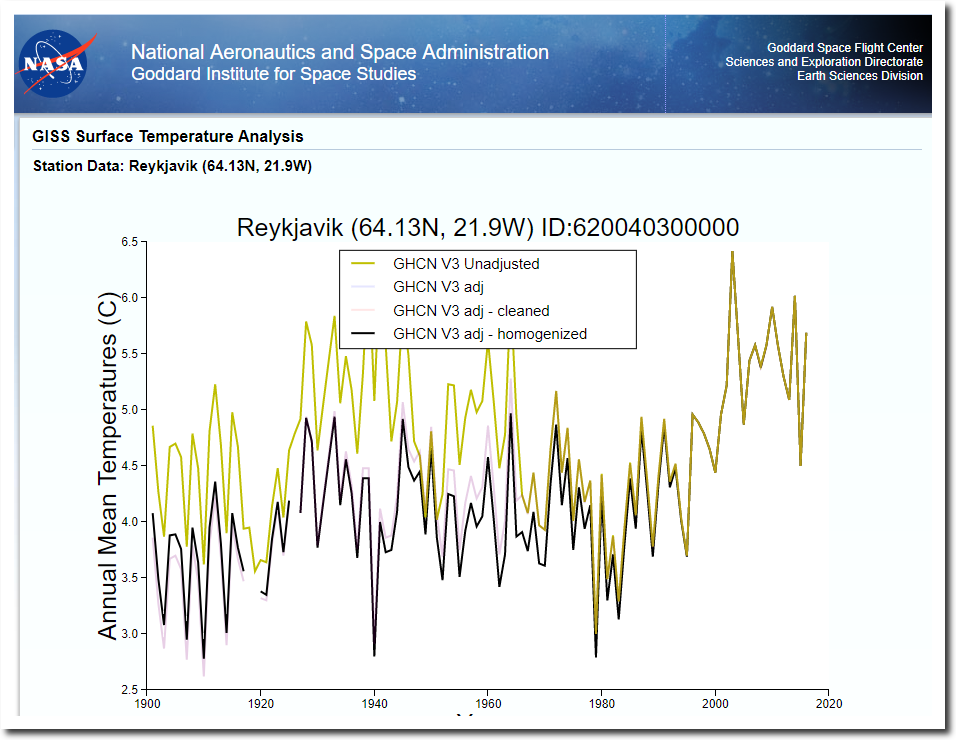 Advertisement - story continues below
Above: Data.GISS: GISS Surface Temperature Analysis
Reykjavik is the largest city and capital of Iceland and is the world's northernmost capital city. Notice the "adjusted" cooler surface temperatures in that region during the 20th century.
So why were there so many reports of thawing ice?
Advertisement - story continues below
According to arctic expert William Charlson, the polar ice caps were "melting at an astonishing rate" in 1952, threatening to raise ocean levels and drown seaports. By carefully selecting times that would indicate the biggest change, Charson claimed Norway and Alaska's glaciers were "only half the size they were fifty years ago."
Sound familiar?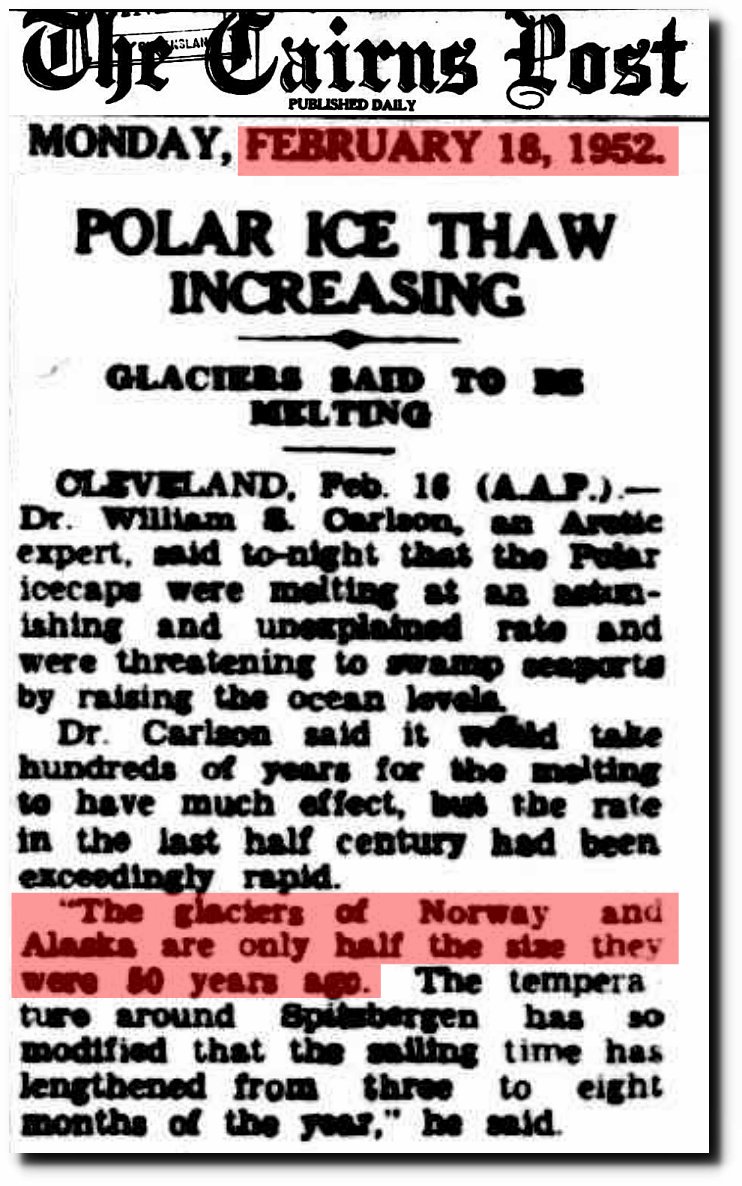 Advertisement - story continues below
Above: 18 Feb 1952 – POLAR ICE THAW INCREASING
While NASA claims that ice thaw is rapidly getting worse year after year, we can see that there's been a 40% increase in arctic sea ice since this date, five years ago.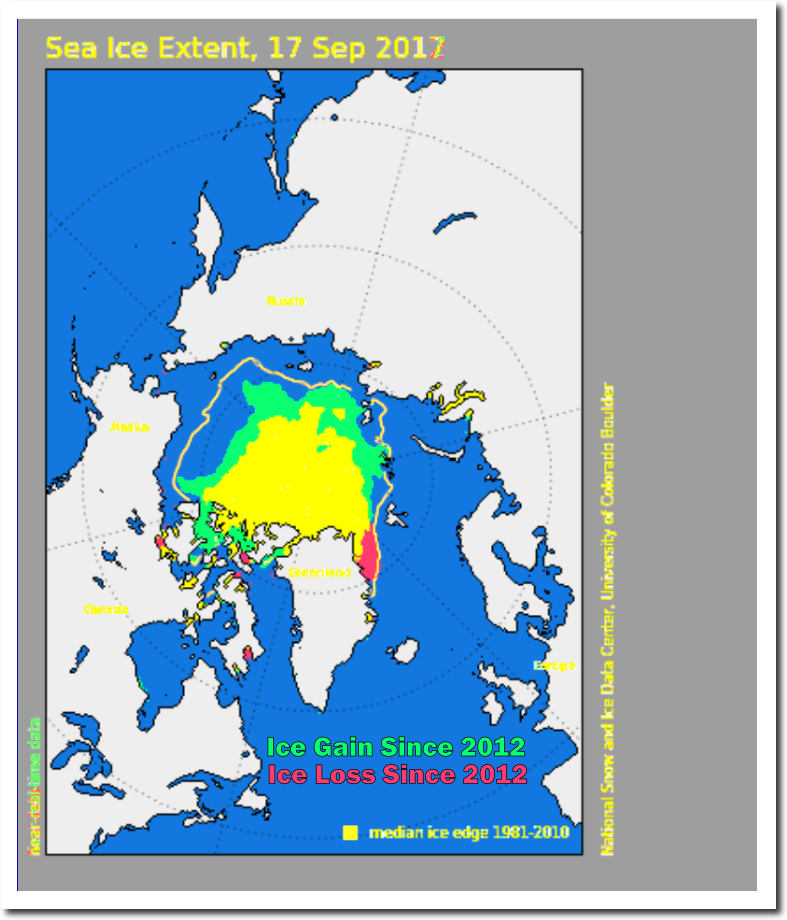 Advertisement - story continues below
It's not just the Petermann Glacier that ha grown in the last five years. The Greenland ice sheets have grown extensively this year. The chart below compare this year's growth with what we saw years ago.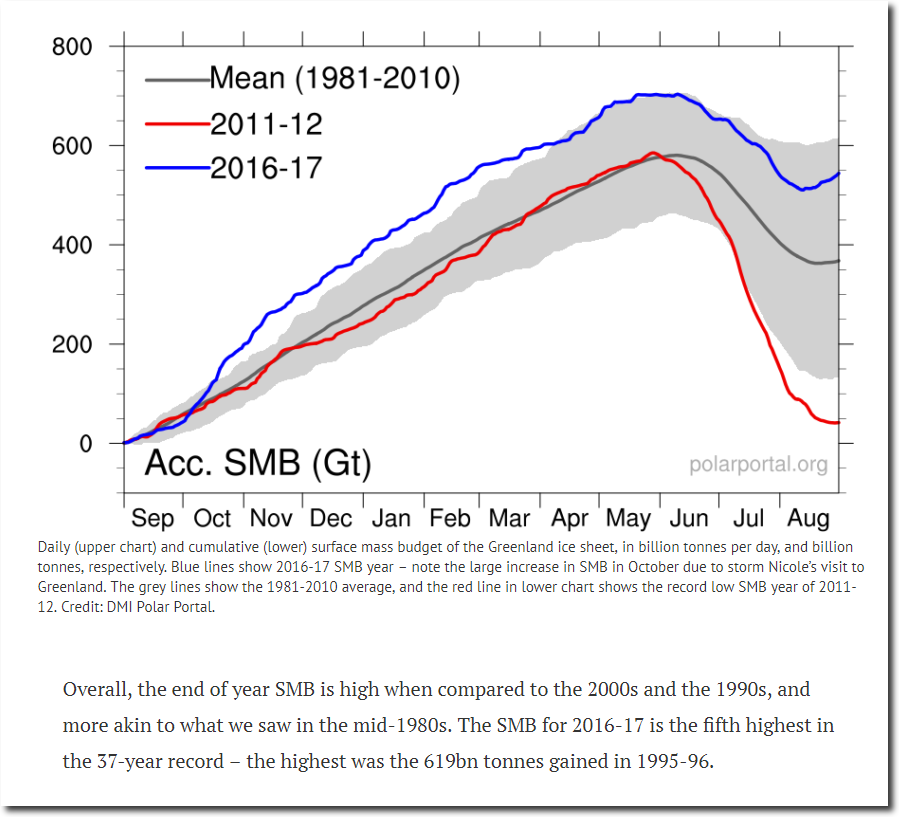 Advertisement - story continues below
Above: Guest post: How the Greenland ice sheet fared in 2017 | Carbon Brief
In spite of these facts, most people who loyally follow climate change in the news would find it surprising that the Northern Hemisphere's snow and ice cover is currently considered in normal range, in spite of occasional dips.
Advertisement - story continues below
Above: Rutgers University
No Tricks Zone reports:
[W]hen ice cover drops to satellite era record lows, the alarmists start screaming and hollering, forgetting that low ice levels were not uncommon in the past 100 years. They freaked out just some months ago when the yearly autumn Arctic sea ice recovery faltered and fell to "record" lows. Immediately they began predicting near ice-free conditions for the coming summer.

Just as the weather does, polar ice and snow cover also acts unpredictably, and now just a few months later Northern Hemisphere snow and ice cover is back within the normal range.

Winter snow and ice cover trend for the Northern Hemisphere has in fact been trending upwards since statistics started […]

Depending on Arctic weather conditions later this year, anything is possible as to what the Arctic does over the coming months. One thing is sure: Its death has long been exaggerated.
Advertisement - story continues below
Reports that Greenland's ice sheets will soon be gone are greatly exaggerated today, just like the reports from the early 20th century.
Above: DMI
Advertisement - story continues below
Yet NASA continues to propagate the notion that Greenland's ice is dying. They know full well what's really happened there, but they'll say it was a temporary trend, until there comes a time when a different temporary trend indicates melt.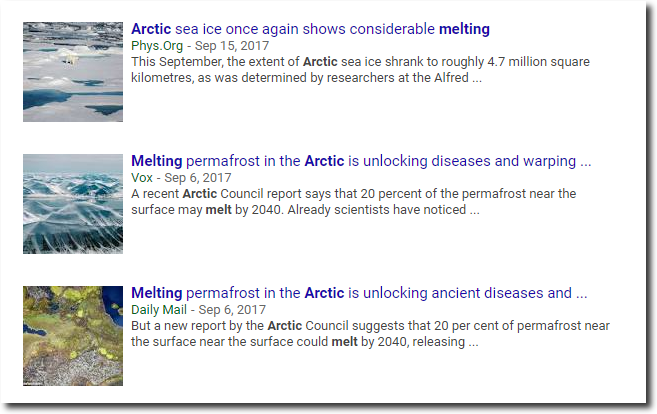 Let us know what you think of this, and leave a comment in the section below.
What do you think? Scroll down to comment below.